We've compiled all the noteworthy instances when celebrities impersonated other stars for Halloween, from Kim Kardashian dressing up as MYSTIQUE to Frankie Jonas as his brother and Taylor Swift. View the greatest images.
Some famous people have decided to pay homage to, well, each other in honor of Halloween. Consider the time Ciara pulled off the ultimate business ploy by dressing up like Cardi B (complete with a copy of the rapper's Invasion of Privacy album cover, no less).
Or, when model Emily Ratajkowski outdid herself by reenacting Demi Moore's famous 1991 Vanity Fair photoshoot while also flaunting her own baby belly.
Is another celebrity renowned for dominating the eerie day? Beyoncé, the Queen herself, has been known to pay homage to a few other musicians; one of her most beautiful looks was her portrayal of the renowned Toni Braxton. Kim Kardashian, though, who has channeled Aaliyah, Cher, and Selena, is the best at imitating other celebrities.
Continue reading for more fun examples of famous people dressing up for Halloween in 2022:
Frankie Jonas and Anna Olson As
Joe Jonas and Taylor Swift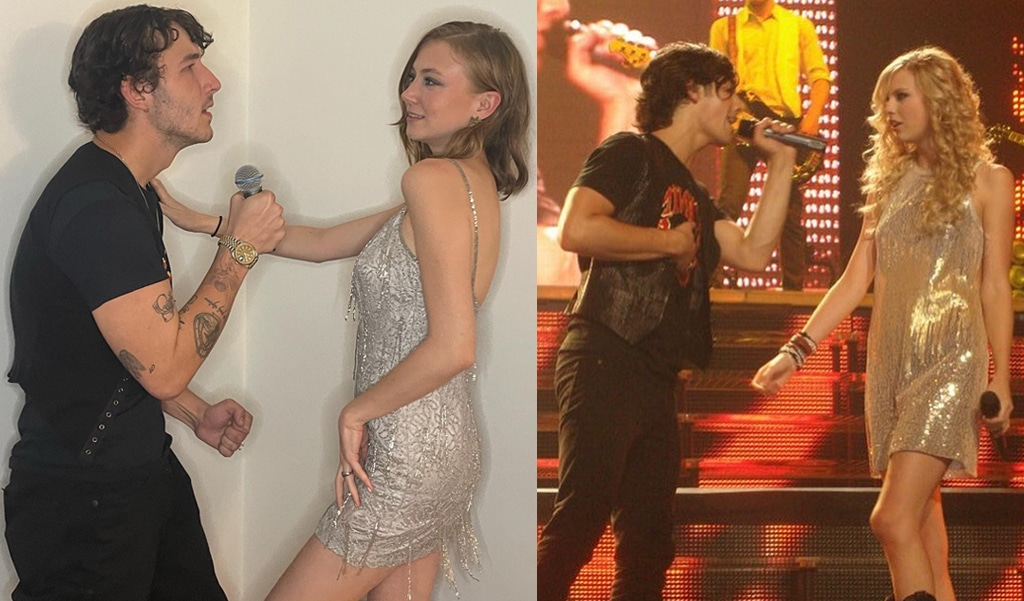 The younger brother of the Jonas Brothers mocked his older brother and his ex (whom he briefly dated in 2008) for Halloween 2022 with the aid of his girlfriend.
Kendall Jenner
View this post on Instagram
Lizzo
View this post on Instagram
Kim Kardashian
View this post on Instagram
Ariana Grande and Elizabeth Gillies
View this post on Instagram
Megan Fox and Machine Gun Kelly
View this post on Instagram
Kylie Jenner
Keke Palmer
View this post on Instagram
Janelle Monae
View this post on Instagram
Chloe Bailey
View this post on Instagram
Paris Hilton
View this post on Instagram
Miranda Kerr
View this post on Instagram
Addison Rae
View this post on Instagram
Megan Thee Stallion
View this post on Instagram
Kylie Jenner
View this post on Instagram
Jennifer Garner
View this post on Instagram
Sarah Michelle Gellar
View this post on Instagram
Vanessa Hudgens
View this post on Instagram
Doja Cat
View this post on Instagram
Ashley Graham
View this post on Instagram